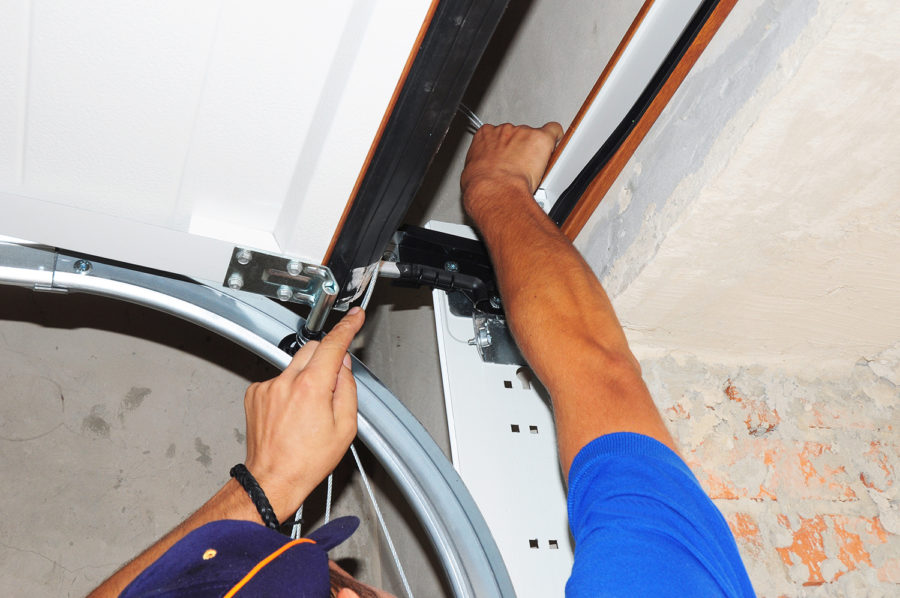 What to Look for in a Garage Door Installation Company
Should you hire a handyman to install a garage door you buy yourself? Perhaps you should have your installation done by a big box hardware retailer instead. Either way, you run the risk of one serious problem; having your garage door installed by someone who doesn't do this kind of thing every day. In our opinion, a dedicated garage door company is what you need. 
You might get lucky and get a quality professional that can get the job done. However, accountability goes out the window if you don't choose a professional that relies on great word of mouth. As a local installer in Albuquerque, we know that our reputation is on the line at every job, no matter how big or small. With that said, here's what to look for when looking for a garage door installation company.
Reviews & Positive Testimonials
We're a local business. That means we want our reputation to precede us. Word of mouth is our bread and butter; without customers telling their friends, family, and neighbors that we do great work we'd quickly run out of jobs.
We think our testimonials speak for themselves. What is our recipe for success? To do the best job possible at all times, and to do it with a smile.
Warranty Guarantees
We only use high-quality, name-brand materials, which means that our garage doors come with manufacturer's warranties to ensure that, in the event, you get a defective product, you're completely covered. We partner with companies such as Amarr and Liftmaster. 
Beyond that, we guarantee our work. Our reputation in New Mexico depends on it. If there's a problem, just let us know. We promise you that we'll correct it to the best of our ability.
Look for that License
It may seem obvious, but when you are in the market for someone to install a new garage door or replace an old or damaged garage door, you are going to want to hire a fully licensed contractor. At Garage Doors by Nestor, we are exactly that. We are fully licensed (NM Contractor License No. 80688). You can be sure that if you choose us, you are getting a reputable, experienced, and reliable company.
Proof of Insurance
Proof of insurance sets a serious and professional business apart from a handyperson moonlighting as a garage door installer. Without insurance, you could be responsible for any damage that occurs while that individual is on your property.
Our insurance is your peace of mind when it comes to liability.
We Stand Behind Our Work
What does all of this boil down to? We stand behind our work. Whether it's investing in the credibility of our business, ensuring our customers have an amazing experience, or guaranteeing the quality of our work; we won't leave you (or your garage door) hanging.
Are you interested in a new garage door in the Albuquerque, NM area? Maybe you need us to come out to perform a repair? Either way, reach out to us today.